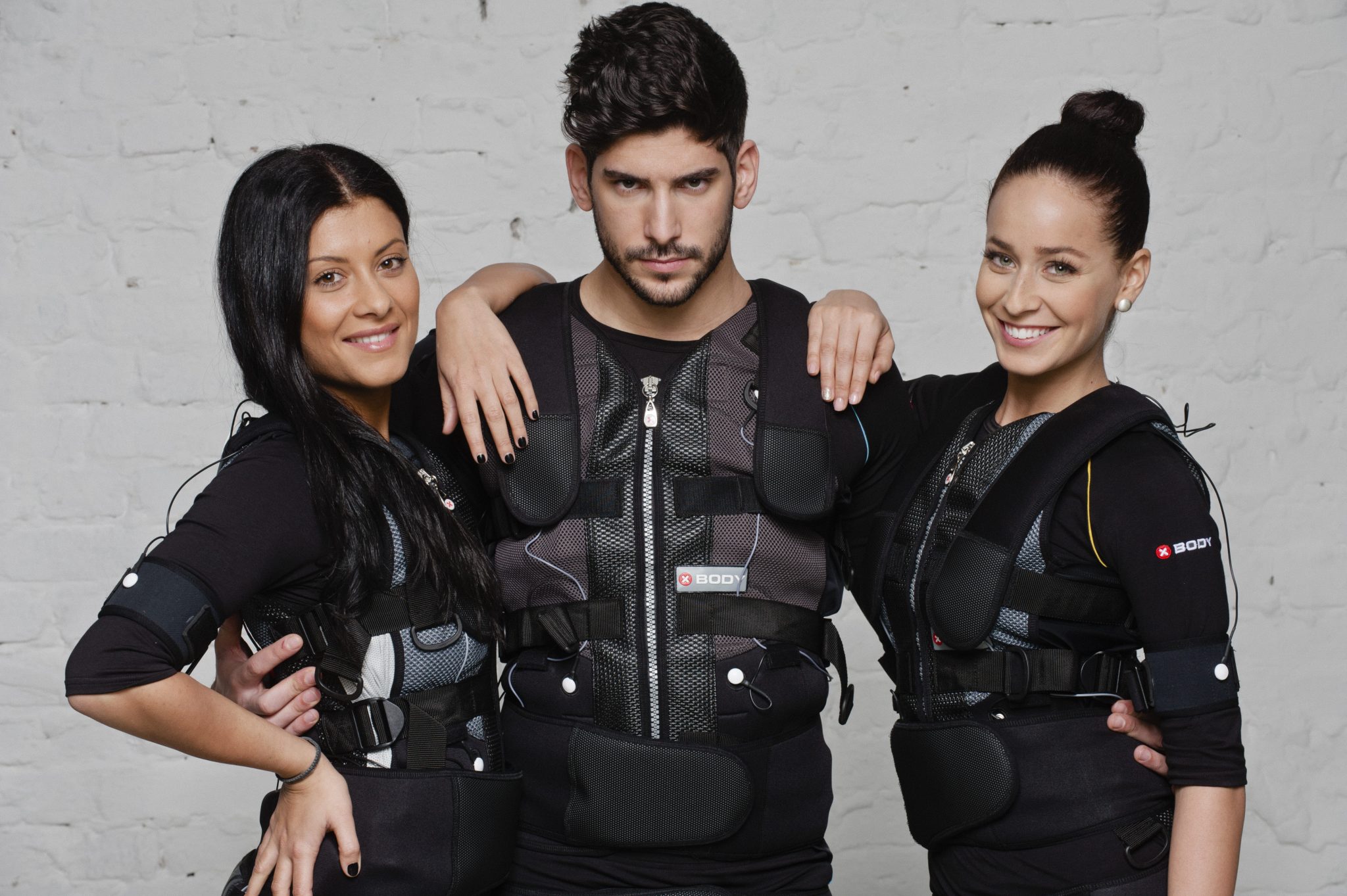 HOW IS Neext Body EMS DIFFERENT THAN TYPICAL TELE-EMS
1.) WHAT'S THE DIFFERENCE BETWEEN Neext Body EMS AND TYPICAL TELE-EMS?
EMS training from Neext Body is full body training technique that targets several muscle groups. A personal trainer guides your training—someone who can activate each muscle depending on your goals. Another difference is that the Neext Body EMS device can stimulate the agonist and antagonist muscles simultaneously. This helps activate multiple muscle groups at the same time. Deeper muscle tissue, often underused due to the dominance of the bigger muscles, is also activated to a higher degree compared to conventional tele-EMS or weight training.
Neext Body EMS training is based on a bipolar impulse mode, which allows for the whole muscle to contract. Other EMS training devices, on the other hand, often operate using a unipolar impulse mode. This form of whole-body training, combined with our selected exercises and personal trainers, results in effective and quick training results.
2.) IS EMS TRAINING SAFE?
Yes. EMS training imitates the natural principle of muscle contraction, in which the brain, the central nervous system, and muscle tissue interact. Neext Body uses a low frequency stimulus to activate intense muscle contractions. Additionally, your personal trainer ensures your training levels are an optimum fit. EMS training is known to be particularly gentle on joints, as opposed to other training techniques.
However, certain medical conditions are known to be contraindications, and EMS training with Neext Body is not recommended for the following conditions: (1) pregnancy; (2) pacemaker or other electrical implants; (3) acute illness, such as fever, viral infections or acute inflammatory processes. Medical consent might be necessary for some physical conditions.
These should be discussed with your personal trainer before any training commences. Please see further details outlined in our answer to: Can anyone do EMS training?