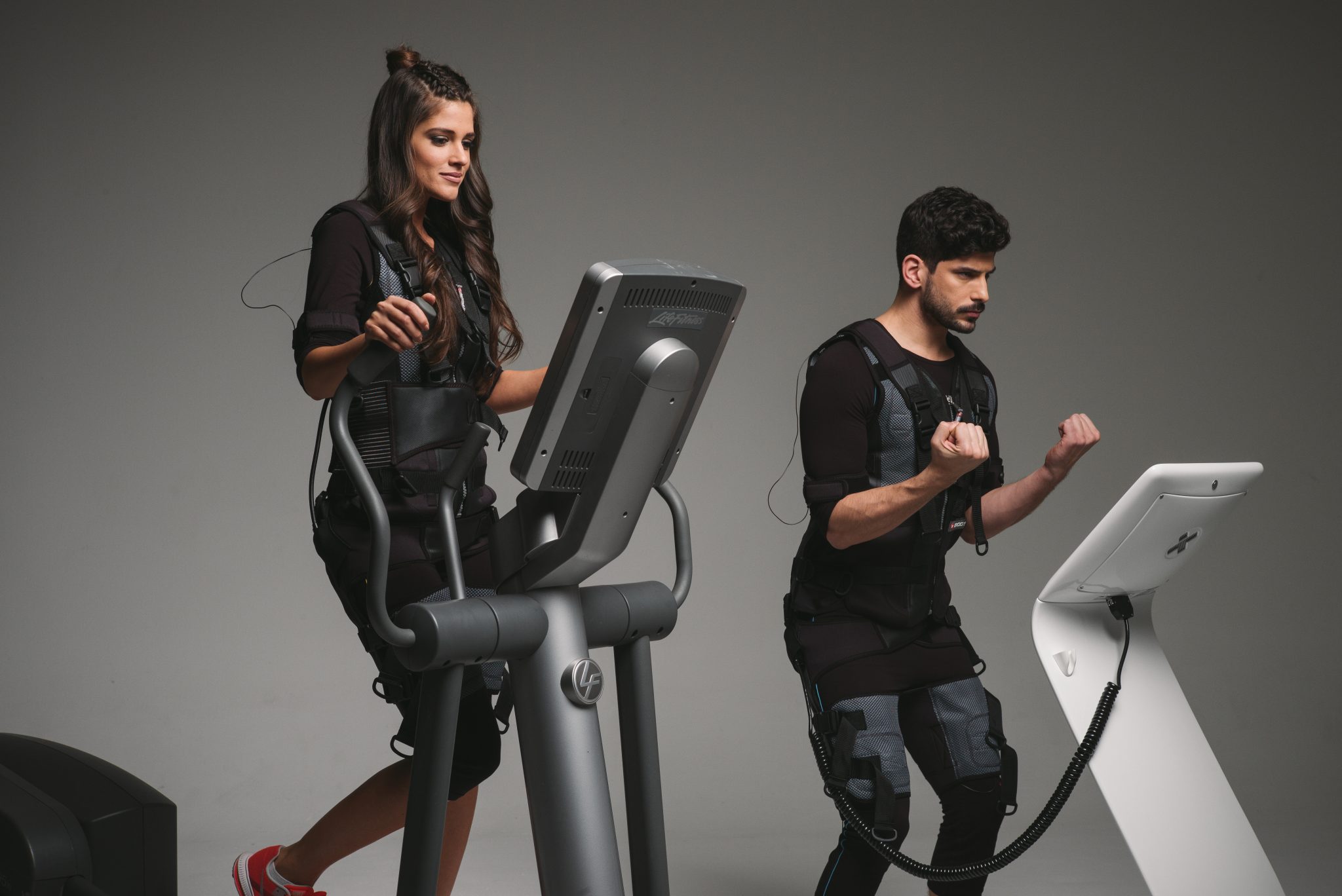 PREPARING FOR AN EMS TRAINING SESSION
1. WHAT SHOULD I EAT/DRINK BEFORE TRAINING? 
Neext Body training sessions with EMS are intensive. It is important, therefore, to have a sustainable meal (typically carbohydrate- and protein-based) two to three hours before training. We also recommend drinking at least 500ml of water one hour before training to ensure proper hydration. Avoid heavy, starch-based meals and sugary or carbonated drinks before your EMS training session.
2. WHAT DO I WEAR TO A TRAINING SESSION?
Come as you are! We provide specially designed Neext Body shirts and tights for initial EMS training trial sessions. After signing up you can purchase your own set or make use of our laundry service that gives you access to a set of garments and a towel at each session. You can train barefoot or wear trainers.