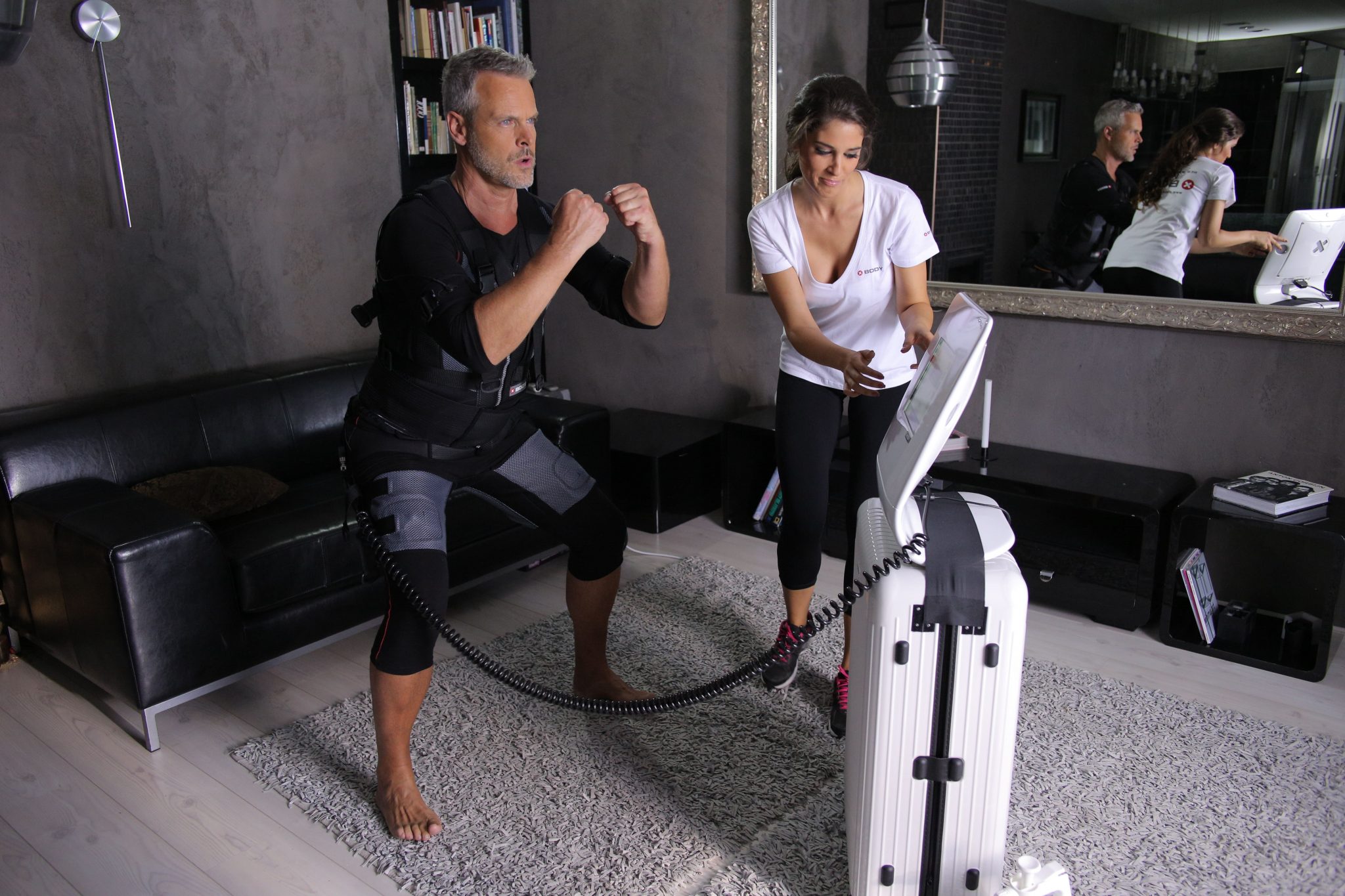 HOW DOES EMS TRAINING WORK?
Let us explain…
During traditional strength training the brain sends impulses which stimulate certain muscles to contract. However, not all muscles have a well-developed connection to the brain and these muscles are not activated as easily and therefore they will not develop so well.
EMS Training stimulates all the major muscle groups and also helps to develop the motoric nerve connections relating to muscle movement. By sending electric impulses directly to these motoric nerves, even the weakly connected muscles are activated.
Because muscle fibers are activated in a non-regular order with EMS Training, a more intense level of training is enabled from the start, which creates more muscle fiber at an accelerated rate. More active muscle tissue requires more energy intake which therefore burns more calories, even at rest!