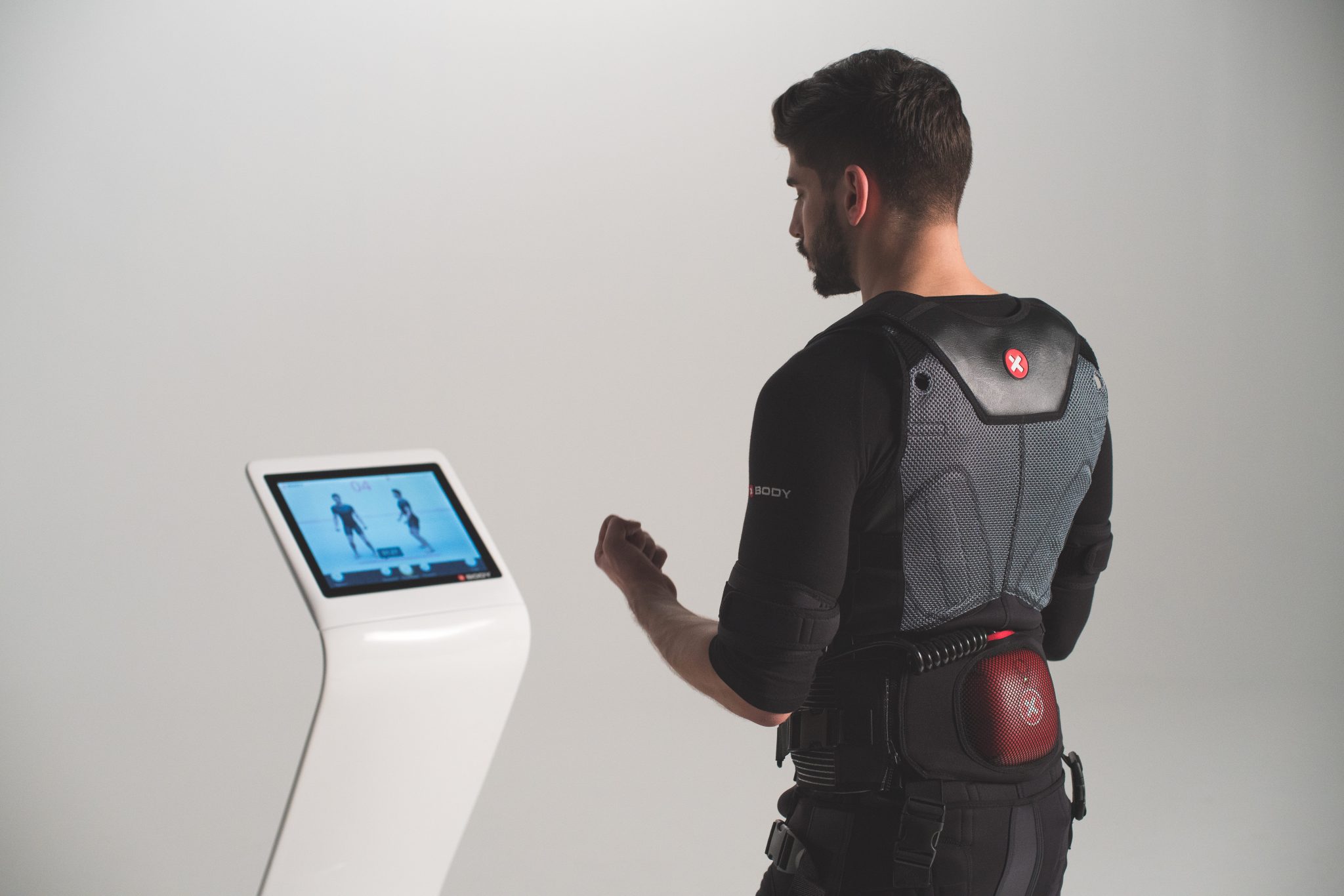 WHAT IMPROVEMENTS CAN I EXPECT FROM TRAINING WITH Neext Body? 
1. WHAT IMPROVEMENTS CAN I EXPECT FROM TRAINING WITH Neext Body? 
Extensive research spanning three decades proves the effectiveness and scientific validation of EMS training.
Areas of improvement include:
Maximum strength
Strength endurance
Hypertrophy (muscle growth)
Speed, responsiveness and agility
Perceived physical well-being
Balancing of muscular imbalances (i.e. reduction of back pain)
2. DOES EMS TRAINING HURT?
No. Any type of physical training requires you to leave your comfort zone, but never to hurt you!
3. CAN ANYONE DO EMS TRAINING?
EMS training with Neext Body is scientifically proven as effective for people of different age groups and fitness levels. This means a high-performance athlete can train next to someone who has been physically inactive for many years. However, certain medical conditions are known to be contraindications and EMS training with Neext Body is not recommended in certain cases (see Is EMS Training Safe?).
For some medical conditions, a doctor's consent might be needed. And suitability for training needs to be assessed on
an individual case-to-case basis. Medical conditions* requiring assessment include the following:
Circulatory disorders, acute stroke, stent, thrombosis and cardiovascular diseases (i.e. arteriosclerosis)
Bleeding, bleeding tendency or hemophilia
Diabetes mellitus
Abdominal wall hernia or inguinal hernia
Severe neurological disorders (epilepsy, multiple sclerosis, amyotrophic lateral sclerosis etc.)
Acute operation (within eight weeks, depending on individual cases)
*Please note: the above list is not exhaustive. If you have a medical condition that could be affected by EMS training, it is your responsibility to inform your trainer and doctor so an appropriate assessment can be made.
4. WHAT DOES SPORT SCIENCE SAY ABOUT EMS?
EMS training has been employed in sports medicine and rehabilitation for decades. EMS training has widened its scope of application in the last 10 years to include general fitness and sports performance. A wealth of research exists on EMS training among its areas of application—research that has proven EMS' scientific effectiveness.
Some of the most significant research findings have shown positive training effects on muscle mass (Kemmler & Von Stengel, 2013). Research from the German Sport University Cologne (Filipovic et al., 2012; Speicher et al., 2008) found significant improvements in speed and maximum strength after a period of EMS training.
Research into rehabilitation at the University of Bayreuth (Boeck-Behrens et al., 2002) has shown significant levels of pain relief in participants suffering from back pain. EMS training has also proved an effective training method for the elderly (Kemmler & Von Stengel, 2012) and for cardiologic patients, as research from Bad Oeynhausen has shown (Fritzsche et al., 2010).